When Microsoft first bought Minecraft in 2014 for $2.5 billion, many gamers thought that would soon be the death knell for the world's most popular video game.
Instead, with Microsoft leaving the game in the hands of its creator and developer Mojang, gamers have continued to see a huge number of changes and improvements that, to me, make Minecraft just as exciting to play as it was when I first bought it four years ago.
In the latest Minecraft PC snapshot 1.12, things are looking even cooler as Minecraft has finally got terracotta. But not just any old terracotta blocks. Textured ones that really jazz up your world.
Colored concrete blocks have also been added.
According to Mojang, other additions in the Minecraft PC snapshot 1.12 include:
Save toolbars in Creative Mode with Ctrl+Slotkey and load them with Shift+Slotkey
Added colored Concrete blocks
Added colored Concrete Powder blocks
Added colored Glazed Terracotta blocks
Updated the base color palette of Minecraft (affects things such as Banners and Sheep)
Updated textures for Wool blocks
As for how these new blocks are made?
You make concrete by combining gravel and sand (makes sense!), and smelting hardened clay will give you terracotta. Then you use one, or more, of the game's colored dyes to color them.
Again, though, these added blocks are just for the PC version of Minecraft. At the moment anyway. The rest of you will sadly have to wait.
Check the textured terracotta out in the tweet below. How awesome are those?
And now I know what I'm going to be doing with my free time this weekend.
@jeb_ @Dinnerbone been playing with the blocks and I already love them! each terracotta block has 4x (2×2) symmetrical patterns! THANK YOU!😆 pic.twitter.com/DcJTuTFyVk

— Itachi 14 (@Itachi14_Uchiha) February 8, 2017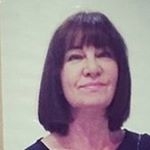 Latest posts by Michelle Topham
(see all)