New The Apothecary Diaries trailer has Maomao coming to the attention of Jinshi
One of the most beautiful anime coming out this year has to be The Apothecary Diaries — the upcoming TOHO Animation Studio's latest anime series, and one with the most stunning art style I have seen in a while.
With a character video released for protagonist Maomao last week, this week we have been given an absolutely gorgeous looking The Apothecary Diaries trailer (watch below), which concentrates on Maomao and her relationship with palace eunuch Jinshi.
Advertising
The trailer ends with the appearance of a mysterious, very high-class woman.
Alongside the new trailer, a new and very brightly colored The Apothecary Diaries key visual has also been released, which features an equally stunning art style.
What is The Apothecary Diaries about?
The Apothecary Diaries anime series is based on the light novel written by Natsu Hyuuga and illustrated by Touko Shino.
There are currently 13 volumes out in Japanese, with 8 volumes in English via J-Novel Club.
Advertising
The series tells the story of Maomao, a young girl who is learning the apothecary trade from her father.
One day she is kidnapped and made a slave in the Emperor's palace. But her lowly life as a slave does not last long before she hears that the heirs of the Emperor keep dying.
Using her apothecary skills, she decides to find the reason and, thus, a cure.
Because of this, she comes to the attention of palace eunuch Jinshi, who promotes her and soon she is known throughout the palace as someone who is able to solve medical mysteries.
The Apothecary Diaries is being directed by Norihiro Naganuma (The Ancient Magus' Bride). He is also responsible for series composition.
Yukiko Nakatani (Tropical-Rouge! Pretty Cure) is in charge of character designs, with the aforementioned TOHO Animation Studio in charge of anime produciton.
The anime stars Aoi Yuki (Monika in Spy Classroom) as Maomao, with Takeo Ootsuka (Leon in Trapped in a Dating Sim: The World of Otome Games is Tough for Mobs) voicing Jinshi.
Now watch the new and utterly gorgeous The Apothecary Diaries trailer, and fall in love with that stunning art style.
The anime is due to premiere on Crunchyroll in October.
Source: The Apothecary Diaries official website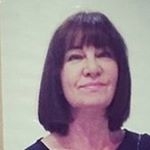 Latest posts by Michelle Topham
(see all)