I don't always watch tennis. Not because I don't like it, but simply because I don't have time. But, this week I've been watching a lot more sports as it's the London 2012 Olympics and they're all live on the IOC's YouTube channel (you have to be in Asia or Africa to get them live and free which, luckily, I currently am).
During my viewing today, I stumbled across the Olympics tennis match between 18-year-old British tennis player, Laura Robson, and world-famous former number one tennis pro, Maria Sharapova. Not only was it a fun match to watch but, at the end of it and even though she was beaten, Laura Robson emerged as a shining new British star. In fact, she stole the hearts of the British crowd.
Laura Robson must have been terrified when she first arrived on court. Playing one of the world's best tennis players, at the Olympics no less, and with a name few people had heard of. But, she played one of the best games I've seen a relatively unknown tennis player play and, at several key points during the match even had Maria Sharapova looking worried.
The mostly British crowd were behind Robson, of course, as were the commentators, and in a couple of places it looked like she could even win.
This, however, was where the difference between Robson and Sharapova began to show. While Robson let the last point of the first set continue to bother her after she lost, Sharapova shrugs off each losing point as soon as she loses it, and moves onto the next. This ability to only focus on the coming play allows her to win almost every time.
Laura Robson has, however, shown herself to be one of the best young British tennis players out there, out of both sexes. She ended up losing the game to Sharapova 7-6, 6-3, just like she did when she played her in last year's Olympics. But, she left the court with the British crowd screaming her name and with the rest of us feeling this girl really is going to be one to watch.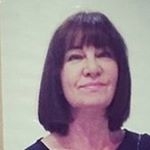 Latest posts by Michelle Topham
(see all)