I am not sure if this will be received with any interest, as the anime in question has received abysmal reviews in the west, but LBX Girls is getting an English dub on Funimation starting tomorrow.
According to Funimation, all episodes of LBX Girls (aka Soukou Musume Senki) will be available on the streaming platform with a full English dub.
Along with the dub announcement, the LBX Girls English voice cast was also named.
That LBX Girls English dub cast looks like this:
Megan Harvey (Hina in Diary of Our Days at the Breakwater ) who plays Riko,
Laura Stahl (Iruma in Welcome to Demon School, Iruma-kun) as Yui,
Kayli Mills (Emilia in Re: ZERO — Starting Life in Another World) as Suzuno,
Kira Buckland (Beatrice in Re: ZERO) as Kyoka,
Heather Gonzalez (Kumi in Kemono Jihen) as Miharu,
Rachel Slotky who voices Mana,
Zeno Robinson (Taiga in Kuroko's Basketball) who plays Nate
Doug Stone (Shingen in Durarara!!) as Chief.
As for the crew, Michael Sinterniklaas (Weathering with You) is producing the English dub version of the anime, with Madeleine Heil and Laura Stahl directing.
LBX Girls is based on the Sōkō Musume Mizel Rem Crisis.
The anime was released in Japanese in January, 2021, but didn't grab the attention of viewers outside Japan with many complaining about the boring slice-of-life segments of the show, bland characters and seen-this-before plot.
That being said, maybe you will enjoy it more in English?
Watch the LBX Girls trailer below.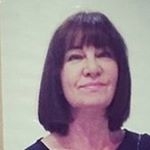 Latest posts by Michelle Topham
(see all)