League of Legend RP prices increasing in UK by 20%. Why? Brexit
League of Legends developer Riot has just announced the cost of League of Legend's RP, the in-game currency, is going to be increasing in the UK this month. Why? Brexit, of course.
Riot explained the increase like this:
"Last June, the UK voted to leave the European Union, triggering a drop in the value of the pound relative to other global currencies, particularly the US dollar. This change meant that while UK players were spending the same number of pounds on RP as before, players elsewhere in the world were paying a lot more in comparison."
Advertising
Or as they say in their RP Price Adjustment FAQ:
"The value of pound sterling fell dramatically following the EU referendum last June. We constantly review RP pricing globally so every player is spending roughly the same amount of money to get the same amount of RP. This change threw that out of whack, so we decided to make an adjustment."
So Riot is going ahead and increasing the cost of RP for UK players, and increasing it a pretty massive 20 percent. The increase will go into effect from July 25 at 23:59 BST.
Of course, this being Riot, though, they are also using the upcoming RP price increase to market the currency as something you should be buying and hoarding now. At least for the next three weeks because, obviously, if you buy it now you get it at the cheaper price. After July 25th, not so much.
As for if the value of the UK pound goes back up again?
Advertising
Riot say they will keep watching the market and if there was a serious long-term imbalance and markets weren't addressing it, they may consider a second change of RP prices for the Brits.
Don't hold your breathe, though, as when people really start to realize just how damaging Brexit is going to be for the UK economy, the sh*t is really going to hit the fan as far as the UK currency and prices go, and RP prices for the UK could go even higher.
Meanwhile, you can read the entire Riot announcement about RP prices and the UK on their forums. And, yes, British players are complaining about it.
You can't really blame them, though, as most League of Legends players are in the young voter demographic (85% are between ages 16 and 30) and, no, they didn't vote for Brexit in large numbers but they're still getting screwed. (Check out the awesome League of Legends infographic for more info).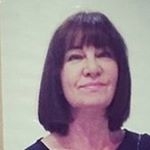 Latest posts by Michelle Topham
(see all)