LEGO Jurassic World Launch Trailer is Awesome, and as Cool as Hell (Video)

LEGO Jurassic World launch trailer releases, and it's awesome
If I could only pick three game franchises or standalone games to play for the rest of my life, the Traveler Tales LEGO series of games would be one of those three. So it's no surprise I've been eyeing up the latest Traveler Tales LEGO game recently — LEGO Jurassic World — with the intention of grabbing it as soon as it came out.
Well,  LEGO Jurassic World is out this weekend, it ties into the Jurassic World movie just released, as well as the three other Jurassic Park movies, and, come on, it's got dinosaurs. Dinosaurs made of LEGO, no less. How frikking cool is that?
It also has an awesome LEGO Jurassic World launch trailer that makes this LEGO game look like the best we've ever seen.
The LEGO Jurassic World launch trailer recreates some of the scenes from the Jurassic World movie (recognize that shot in the theme park where a huge crowd is suddenly running away, chased by velocaraptors?), it has the usual LEGO humor, and it's as cool as heck.
LEGO Jurassic World is out now on Xbox 360, Xbox One, PlayStation 3, PlayStation 4, PlayStation Vita, Nintendo 3DS, Nintendo Wii U, and PC. And, yes, I have already bought it, and it's on my schedule to start playing tonight.
Meanwhile, if you haven't picked up your copy yet, do check out the LEGO Jurassic World launch trailer. Now doesn't that look like a blast?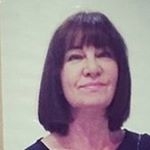 Latest posts by Michelle Topham
(see all)