While LEGO games have been massively popular over the last few years, it looks likely the next one to be released in the series could just be the most popular one yet.
That game is LEGO Star Wars: The Skywalker Saga, which will release on April 5th, and this one looks like it's going to be HUGE!!
With that in mind, a new LEGO Star Wars: The Skywalker Saga gameplay trailer has been released giving players in-depth information as to what you can expect when the game releases.
What will LEGO Star Wars: The Skywalker Saga gameplay include?
First of all, the game will cover all nine Star Wars films, which you will be able to play through in sequence or in any order you like.
The game features more than 300 playable characters that you can upgrade again and again as you play through each episode, upwards of 20 unlockable planets to explore — including Ajan Kloss, Coruscant — an enormous number of playable vehicles, and an interesting mix of classic duels and melee combat and, of course, huge space battles.
Each episode will have five missions with multiple routes to success, side missions if you head off the beaten path, and with random events also popping up via open hubs.
The graphics too look gorgeous, with enormous landscapes and spacescapes, as well as beautifully designed backdrops for indoor scenes.
And, of course, the quintessential LEGO game sense of humor will be ongoing throughout.
The game also features the usual LEGO single-player option, plus local co-op for two players.
LEGO Star Wars: The Skywalker Saga will be out on April 5th for PC, Xbox Series X/S, Xbox One, PS4, PS5 and Nintendo Switch.
If you can't wait that long, you can pre-order the game now on all major platforms. The PC version of the game can also currently be pre-ordered via Steam in the Standard and Deluxe editions.
And do watch the just released LEGO Star Wars: The Skywalker Saga gameplay trailer below.
The excellent over 6-minute video gives a good overview of gameplay, characters, planets, fight mechanics, and shows just how cool the game will be.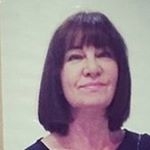 Latest posts by Michelle Topham
(see all)