YouTube animator Brian Anderson has another animated LEGO video up and it's even better than his first one (LEGO Breaking Bad). This one is an animated LEGO video of the recent Naughty Dog game 'The Last of Us', complete with everything a typical Traveller's Tales LEGO video game would come with – cool animations that reprise something we've already seen in a movie (or, in this case, a video game), fun (and gory) gameplay, cute LEGO characters and, of course, tons of collectable tokens and achievement trophies.
Sure, there really isn't a LEGO The Last of Us video game from Traveller's Tales, (more's the pity) but if there was, after watching this LEGO The Last of Us video – even with the gory stuff – I'd be the first one standing in line to buy it. Well…..if Brian Anderson created the animations for it.
Meanwhile, you can watch the original Brian Anderson's LEGO The Last of Us video below. It's epic.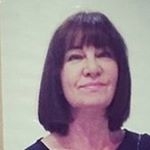 Latest posts by Michelle Topham
(see all)