Lena Dunham wins lip sync battle against Jimmy Fallon
Lena Dunham's lip sync battle with Jimmy Fallon took place on Friday night on The Tonight Show, and it was pretty epic. Both on Dunham's and Fallon's parts.
The mini lip sync battle, however, ultimately ended up in a win for Lena Dunham, although only by a hair, I'd say.
Advertising
Jimmy Fallon began the competition gazing into a hand mirror and singing Charlene's 1983 hit, 'I've Never Been to Me', which was pretty hilarious, although he could certainly hit the notes. Dunham followed him with Calvin Harris and Ellie Goulding's 'Outside' — with choreography too.
At first, it looked like Fallon may just bring the win home when his second song was a superb lip sync to Run DMC's 'Run's House', but it was Lena Dunham's 'Fat Bottomed Girls' from Queen, complete with her shaking her own 'fat bottom', that sealed the win for her.
While you can see much longer lip sync battles on Fallon's Spike TV series, I personally enjoyed this even more than I normally do. Dunham was fabulous in a very unfearing sort of way, and Jimmy certainly showed off his amazing skills.
Watch them below.
Oh, and if you love Lena Dunham's pixie cut as much as I do, watch even Seth Meyers telling Lena it's 'outstanding'.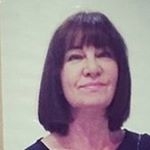 Latest posts by Michelle Topham
(see all)