I absolutely love Lena Dunham. She's always herself, doesn't care what other people think about her, is riotously funny and is so incredibly down to earth.
Dunham was on The Ellen Show this week where she exhibited all those cool characteristics and more when she played the Hashtag Game with Ellen. The game where you grab a hashtag out of a bag, and then have to say the first thing that comes to mind.
Of course, Lena Dunham's first things that came to mind weren't always what you might expect, as she is always a little bit surprising. Being her own person and all.
Her first hashtag, #cantlivewithout was 'green tea'. Yep, she carried it around in her purse, and would go into a deep depression if she suddenly couldn't drink it.
Her #biggestfear? 'Tidal waves'. Because, as Ellen said, you get so many of those in New York City.
Watch the rest of Lena Dunham's Hashtag Game instant thoughts in the video below, but I'll bet you can't guess one of them before she says it.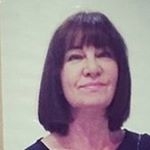 Latest posts by Michelle Topham
(see all)