The eternally cool Lena Dunham was on The Ellen Show on Monday, where she not only talked about her new book 'Not That Kind of Girl' but also told Ellen giving away her virginity was a lot more difficult than she'd thought it would be.
According to Dunham, Lena signed a contract at the age of nine saying she would keep her virginity through high school which, as she told Ellen, wasn't actually that difficult. But, when she got to college and actively tried to get rid of it, that's when the trouble started.
As Lena Dunham said, "I think I thought that it was going to be pretty easy to find a guy who was interested in divesting me of this, and it turned out to be a real wild goose chase".
And when it finally happened? Was it everything she expected it to be?
Watch Lena Dunham talking to Ellen below to find out. And I've gotta say, I just love this girl. She's always so down to earth and comfortable in her own skin.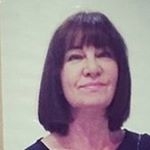 Latest posts by Michelle Topham
(see all)