Lena Dunham says she wants Kendall and Kylie Jenner in a lip sync battle
Lena Dunham was on The Tonight Show on Friday night for a lip sync battle with Jimmy Fallon. After the battle, which she won, she sat down to talk with Jimmy about lip syncing, and about who she would love to lip sync with if she had the choice.
Starting with lip sync battles in general, Dunham told Fallon "I'm a lip sync battle purist, and I wanted to take it back to home base. And against you, you know, because as amazing as The Rock is, he's not who I want to lip sync battle. I wanted to lip sync you.'
Jimmy Fallon then asked her who she would want to lip sync battle with and got the reply "I've been thinking about this. I think it would be Kendall and Kylie Jenner together".
Dunham said "they can practice as long as they want", but she thinks she can take them.
I'm now wondering if Kendall and Kylie Jenner have enough balls to go up against Lena Dunham, as I'm betting she'd wipe the floor with them. Maybe it's time to hit Twitter and 'tweet' them into accepting her challenge?
Meanwhile, watch Lena Dunham talk about her love of lip syncing in the video below. And don't even get me started on how cute she looks with her pixie cut.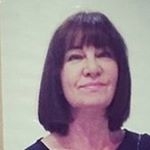 Latest posts by Michelle Topham
(see all)