Can I just say Lena Dunham's new pixie cut is absolutely gorgeous, and suits her face to perfection. She "premiered" the cut on Late Night with Seth Meyers on Wednesday night, and even Seth said "Your haircut is outstanding".
Dunham was on Late Night with Seth Meyers to talk about her guest spot on 'Scandal', this week, which she said was a "long time dream" for her.  In fact, she was so excited about it, she was even having a viewing party at home with a slew of family members, her boyfriend's mother, and a group of girlfriends.
That's how big of a deal Lena Dunham on 'Scandal' was to Lena Dunham.
For more on what Lena has to say about 'Scandal', as well as information about the truly heinous wig she's going to be wearing for the part, watch the video below.
As for her other show, don't forget, the Season 4 finale of Girls airs on Sunday at 9/8c on HBO.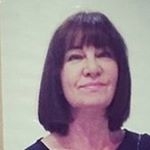 Latest posts by Michelle Topham
(see all)