Lena sings 'Satellite' at Eurovision 2010 Grand Final
German singer Lena has become one of my favorite artists in recent months, even though she sometimes has the weirdest English accent I've ever heard when she sings. So, I'm listening to Lena's winning Eurovision song 'Satellite' for my Countdown to Eurovision 2015 showcase video today (7 days to Semi Final 1 and 11 days to the Grand Final) as, five years after she won Eurovision, it's still an awesome song.
Lena won the Eurovision Song Contest in 2010 with 'Satellite'. The song grabbed 246 points, beating out Turkey in second place and Romania in third. It went on to hit double platinum for sales in Germany, as well as getting gold and platinum certifications in various other European countries.
Since Eurovision 2010, Lena represented Germany again at Eurovision 2011, this time ending up in 10th place.
She has also released three albums, with another one on the way this month, worked on collaborations with some of the top musicians in Europe, and been one of the coaches on The Voice Kids.
Watch Lena singing 'Satellite' at the Grand Final of Eurovision 2010, as well as a gorgeous acappela version she did at the Goldene Kamera awards in Germany in 2011.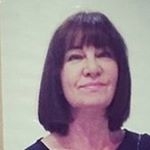 Latest posts by Michelle Topham
(see all)