You'll Never See Me Again, the latest romance novel from British writer Lesley Pearse, is due to be published in June.
The novel is set just after the end of World War I, and tells the story of Betty Wellow, a woman who is not at all happy when her husband returns from fighting overseas.
As the blurb from the publisher says about You'll Never See Me Again:
When her husband returns shell-shocked and broken from the Great War and his mother makes her life a misery, Betty Wellow discovers how bitter and hard life can truly be. But it is not until a devastating storm sweeps through their small fishing village and endangers her life, that she sees her chance to escape – and takes it.

Fleeing to Bristol, she changes her name to Mabel Brook and takes a position as a maid. But tragedy strikes once more after the sudden death of her mistress and she is cast back on to the streets.

Penniless and alone, Mabel suffers a brutal attack before being rescued by a psychic named Nora Nightingale. She gets her first taste of those who receive messages from the dead and realizes she may have this gift herself. 

But it isn't long before Mabel receives her own message and is forced back to the very place she has escaped. A place of heartbreak and perhaps even murder – but to secure her future Mabel must confront her past one last time. 
Lesley Pearse's You'll Never See Me Again is the 74-year-old writer's 27th book. It will be published on June 27th in hardcover and paperback, and will also be available in audio and on Kindle. It can be pre-ordered now.
Related Reading: D-Day Girls by Sarah Rose to be published on April 23rd, and tells the true story of the female spies that sabotaged the Nazis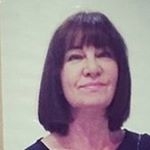 Latest posts by Michelle Topham
(see all)