Chinese anime Let Me Check the Walkthrough First is getting a Japanese language version
While I am not personally interested in the upcoming Japanese language version of last year's Chinese anime Let Me Check the Walkthrough First (the Chinese produced anime is full of CGI and I'm not a fan), I have to admit the two new character videos released this week are very cute.
Those Let Me Check the Walkthrough First character videos are of the two main girls — Liu Yinou and Tian Enya — and feature two of the most adorable girls you will see in anime today.
Liu Yinou, of course, is the isekai anime's MC — a 30-year-old social animal who is suddenly summoned into a game world.
There, she meets Tian Enya and soon the two have banded together to help save the world.
If they do, Yinou can get back to the real world where she belongs.
Anime production on the series is by Genki Kaeru Douga, with the Japanese language version being produced by Kadokawa.
The Japanese voice cast was also announced recently. They are:
Yinou is being voiced by Yoko Hikasa
Enya is played by Ai Kakuma
Wilf is voiced by Asami Seto
Lailai Yin is voiced by Aki Toyosaki
Barol is played by Saori Hayami
Nag is played by Yoshino Aoyama
Gallatin is being voiced by Hina Yomiya
Cherry is played by Misaki Kuno
Budou is voiced by Sora Tokui
The anime is due to premiere on Japanese TV on October 6th, with a likely international release around the same time. (And likely via Crunchyroll).
Check out the Let Me Check the Walkthrough First's Yinou and Enya character videos below and, if you don't mind CGI, add the cute looking isekai anime to your watch list.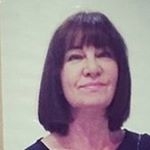 Latest posts by Michelle Topham
(see all)