Keralis' Let's Build a Minecraft Castle is awesome
If you like epic Minecraft builds, one of the best I've come across lately is the Let's Build a Minecraft Castle from Keralis. He's a Swedish YouTuber who spends most of his time building awesome Minecraft buildings in extremely easy to understand videos.
The particular Minecraft castle Keralis built is part of a rustic medieval village he was working on for a while, which included a tower, cottages, a church and a windmill.  He built his castle, which is pretty small but still very functional, from just a couple of basic materials – stone bricks and spruce wood planks mainly – as he wanted it to be easy to build and didn't want to keep switching materials. It's still very cool.
What I love about watching the Minecraft buildings Keralis builds is the designs he uses are usually easy to copy, if you want to add them to your Minecraft map, yet they look unusual when he's finished them, as he has a very good eye for design. His Minecraft castle is no exception, so the video is well worth watching.
Check it out below.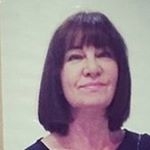 Latest posts by Michelle Topham
(see all)