Since the cute girls doing cute things anime series Let's Make a Mug Too premiered earlier in the year, I have been saying how catchy and cute the show's theme songs have been.
The ending theme for the show's first season I especially loved.
It is not surprising then that the Let's Make a Mug Too 2 theme song has just gotten a cute lyric video.
After all, the developers of the show also know how fabulous this music has been, and how much fans love it.
The 4-minute Let's Make a Mug Too 2 theme song lyric video comprises scenes from the anime and features the girls forming pottery at the pottery wheel, drinking tea, hanging out at Himeno's dad's cafe, choosing paint colors for their pottery bowls and cups, and showing off their finalized pottery pieces.
Yep, it is adorable.
The Let's Make a Mug Too 2 theme song is called 'Muchuu no Saki he' (aka 'Beyond the Enthusiasm').
The song is performed by MUG-MO, also known as the show's voice actresses Minami Tanaka (Himeno Toyokawa), Yu Serizawa (Mika Kukuri), Yuuki Wakai (Naoko Naruse), and Rina Honnizumi (Toko Aoki).
'Muchuu no Saki he' has already been released in Japan (see the cute CD cover artwork above), with four new versions of the song coming up in the next few weeks as well — each one will be a solo version by each of the anime's main voice actresses.
Cool, eh?
The Let's Make a Mug Too 2 slice-of-life anime is directed by Jun Kamiya (Ys, Penguin no Mondai).
The new season kicked off on October 1st, with new episodes of the anime currently being released weekly via Crunchyroll.
Watch the just released Let's Make a Mug Too 2 theme song lyric video below. Unlike many theme song videos officially released, it is a full 4-minute song, which is very very nice.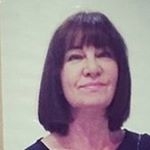 Latest posts by Michelle Topham
(see all)