With the last episode of Season 1 of the adorably cute anime Let's Make a Mug Too airing last night, it is probably not that surprising to hear Let's Make a Mug Too Season 2 has already been greenlit for production.
After all, it isn't every day we get an anime with a gorgeous art style, likeable characters, a relaxed, comfy atmosphere and featuring cute girls doing cute things — in this case, making pottery.
Throw in the extremely catchy theme songs, and Let's Make a Mug Too is a winner.
Let's Make a Mug Too Season 2 is scheduled to begin streaming in October, 2021 with the first key visual already released for the series. (see below)
The new Let's Make a Mug Too Season 2 key visual features Toyokawa Himeno showing off her latest piece of handmade pottery with an adorably joyous smile on her face.
Let's Make a Mug Too tells the story of Himeno and her father, who move to Tajimi city where she is soon attending the same high school as her late mother. Once enrolled, she is quickly introduced to the pottery club, only to find out her mother attended the same club and was actually a pottery superstar.
Can Himeno master the pottery skills her mother had, so she too can create the most beautiful pottery pieces, and will she find herself as obsessed with Mino ware pottery as her mom?
Along the way, Himeno makes fast friends with the other girls in the pottery club, while her father tries his hand at creating new recipes to be served in the family's small restaurant.
3 reasons why you should watch Let's Make a Mug Too anime series — it's so darned cute
Let's Make a Mug Too Season 1 was directed by Jun Kamiya, with Ayano Yoshioka as character designer (and boy, her work is beautiful), and Naruhisa Arakawa writing the scripts.
No word yet on who will be handling this in Season 2, but it is very likely to remain the same. Particularly as the anime received so much attention for its story and style.
Mark your calendar for the premiere of Let's Make a Mug Too Season 2 in October. And, if you haven't yet seen the anime, and you should as it is so pretty, you can do that now on Crunchyroll.
Episodes are only 14 minutes long, so it's a fast and very cute watch too.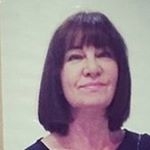 Latest posts by Michelle Topham
(see all)