Let's Play Prison Architect alpha – it's incredibly awesome
Prison Architect is a new game being developed by British developer Introversion Software. The game has been in alpha seemingly forever, which is actually a lot cooler than it sounds. That's because the alpha is an open alpha so, for the price of the game, anyone can sign up and start playing.
On top of that, Introversion updates the game every few weeks, so there is always something new to see and try out. And, oh, did I mention Prison Architect is awesome?
What is Prison Architect?
Prison Architect is a management construction game in which you play the prison governor. Your job is to manage prison inmates, keep up with renovation and building of prison cells, facilities and make sure your prisoners are happy.
On top of that you need to have the right staff, pay all the bills on time, make sure your utilities are connected correctly and, in general, do everything required to run a successful prison.
You also need to keep a close eye on exactly what's going on in every area of your prison as, if you don't, a riot can start up at the blink of an eye, prisoners begin to die and then you are really in trouble.
Why is Prison Architect so awesome?
What is cool about Prison Architect is not just the game itself, which really is awesome, but also the fact that Introversion is taking their sweet time creating it. With the game in open alpha and with them making more than $6 million in sales already, they now have time to create exactly the game they want so that is exactly what they're going to do.
Updates are frequent and useful, gameplay is challenging and fun, the graphics are very well done and there are so many options every game you play is drastically different from the last one.
As Introversion continues to add updates to the game, I only expect it to get better and better.
Let's Play Prison Architect with Quill18
If you'd like to see some Prison Architect gameplay, check out the excellent Let's Play Prison Architect video from Quill18 below. He does his usually superb job explaining exactly what Prison Architect is, what it does and how to play it.
You'll find his first Let's Play Prison Architect below. And, of course, if you want to buy into the Prison Architect alpha, you can do that on the devs website. The Base Pack is $30, and well worth the price.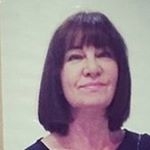 Latest posts by Michelle Topham
(see all)