Let's Play Shelter — only if you can handle your badgers dying
I have a confession. I can't play the new adventure/simulation game Shelter. I just can't. That's because I'm an obsessive animal lover, so even shepherding animated badgers through a wilderness while trying to keep them alive is just something I can't handle — not when so many of them are destined to die. Crazy. I know.
But, that hasn't stopped me watching a Let's Play Shelter video series from YouTube's The-8-Bit-Ninja as the badgers he's in charge of aren't mine. So….no need to cry when they die.
In Shelter, by the way, you're a mother badger whose job is to shelter her cubs while she takes them from one part of the wilderness to another. You must protect them from hawks and other predators, from fires, heavy rain and from hunters or from anything else that may kill them. It sounds simple — from Shelter gameplay videos I've seen, it's not.
If you're interested in Shelter, you can currently pick it up DRM-free at GOG for $9.99. Meanwhile, watch The-8-Bit-Ninja's Let's Play Shelter preview video below.
What with the 'Death to Badgers' theme and the ugly, ugly graphics, Shelter definitely isn't for me. You might think otherwise.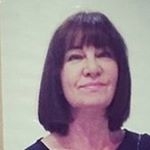 Latest posts by Michelle Topham
(see all)