The cute and adorable Liam Hemsworth is on The Graham Norton Show tonight, in a segment that was recorded yesterday. And in it Hemsworth talks about being quite badly injured by Jean-Claude Van Damme while filming Expendables 2.
"We were doing this scene with Jean-Claude Van Damme," said Hemsworth, "and at one point in the scene he has a moment where he supposedly kicks this knife into my chest. We did a bunch of takes, and on this one particular take, he gave me a full Van Damme kick to the chest. And I dropped to my knees. Proper hit me in the chest. And I had my hands tied behind my back and I was like..(and he grunts)…and the First A.D. came over and he's like "Are you okay?" and I'm like "Yep, I'm good, good." I'm not going to show any pain to Van Damme", as he struggled to his feet.
And Jean-Claude Van Damme's response?
According to Liam Hemsworth…"He takes his glasses off. Turns to me and says "It's okay. It's a controlled kick". And I was like, "There was nothing controlled about it. You kicked me in the chest."
Hemsworth went on to add, "I honestly felt honored. If you're going to get kicked by someone, that's a good person to get kicked by."
Although, if you read between the lines and listen to the rest of his comments to Graham, you kind of get the idea that Hemsworth probably thinks Van Damme is a bit of a jerk and not somebody he'd be rushing to work with again.
Watch him below.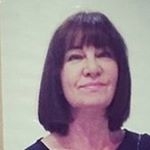 Latest posts by Michelle Topham
(see all)