Australian actor Liam Hemsworth says making his new movie 'The Dressmaker' was the first time he has ever used his own Australian accent on film. Because, normally, Hemsworth only acts in American movies and so has to have an American accent. 'The Dressmaker' was the first Australian movie he has made and with all Australian characters.
What is odd about this, though, as Hemsworth told Jimmy Kimmel last night, it did not feel natural for him speaking on film in an Aussie accent at all.
Hemsworth said, "I thought it would be a lot easier than it was. It was weird because I got to set the first day, and all of a sudden I was cycling through my mind of things I've habitually done for the last seven years, and it wasn't a part of it. And I was like, I guess you just talk like you. I don't know."
Watch Liam Hemsworth on Jimmy Kimmel Live! below. And, yep, he's more than just a bit of a hunk.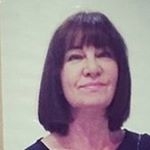 Latest posts by Michelle Topham
(see all)