You might think Irish actor Liam Neeson is serious all the time. After all, look at his movie roles. But, no, he has just as good of a sense of humor as the rest of us, as Liam Neeson proved on The Tonight Show Starring Jimmy Fallon this week, when he told Jimmy a funny story about hitting a deer on his motorbike.
Driving at only 26mph, Neeson managed to not only hit the deer, but end up with it sitting on top of his handlebars. He then continued to "do everything wrong", including steering his bike down an enbankment and into a tree, thus almost killing himself.
Watch Liam Neeson telling Jimmy Fallon about the time he hit a deer on his motorbike in the video below. It's a funny story, and he's hilarious at telling it.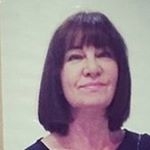 Latest posts by Michelle Topham
(see all)