I don't know what I've been thinking, but I was under the assumption One Direction's Liam Payne was quite a bit older than 21. Maybe because he's just so hunky and hot. But, with news out of the UK that Payne turned 21 this week, well, I was obviously wrong (about his age and not the hunky and hot).
In a cute video, Payne who is one of the UK's richest musicians under the age of 30 (now that's an achievement), talked about his girlfriend Sophia and how he asks her to sometimes do a bit of clothing shopping for him.
Payne said "I say is there something you want to see me in". He then joked that she goes to the lingerie section of the store and buys him a 'nice bra'.
For more on birthday boy, Liam Payne, watch the ODE video below.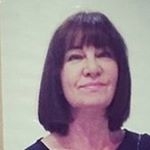 Latest posts by Michelle Topham
(see all)