Sarasa Saionji character video has her switching from incredibly kind to fiery fighter in no time flat
One of the main characters in the upcoming Liar Liar anime has just received a character video and, as you might expect if you have read the light novel series the anime is based on, the Sarasa Saionji character video introduces us to a real firecracker.
As light novel fans will tell you, Sarasa Saionji is a red-eyed and red-haired second-year high school student who is known to be very kind, but who also has a fiery personality when crossed.
Advertising
Sarasa is the first person Hiroto meets when he arrives on his new school's island and needs some help, and he is immediately blown away by how beautiful and sweet she turns out to be.
But, after a small "incident", he soon finds himself fighting a "dual" with her when she quickly loses her temper.
Too bad for Hiroto, as Sarasa is known as "The Empress", and is a student who has never lost a battle.
Or is it?
The Liar Liar light novel series begins publishing in English in August
The Liar Liar anime is based on the light novel series written by Haruki Kuou and illustrated by konomi.
Advertising
The series has 13 volumes currently out in Japan, with a 14th one being published at the end of this month.
Outside Japan, Yen Press is publishing the Liar Liar light novel series in English, with Volume 1 due out in August.
Yen Press has this to say about its plot:
The Academy—a school the size of an island where students compete for ranks. Not only did Hiroto Shinohara pass the most rigorous exam in the country with top marks to transfer there, but he defeated last year's reigning champ on his very first day, catapulting him to the rank of Seven Star in record time. …

Except he didn't.

The truth is, he screwed up big time, and now he has to maintain his position there no matter what. It's a liar's world, after all.
Now watch the just-released Sarasa Saionji character video below, and you will quickly see Sarasa change from being incredibly helpful to Hiroto to challenging him to a dual when she thinks he has "made a fool of her".
The Liar Liar anime itself will premiere on July 8th in Japan, with Crunchyroll streaming it internationally around the same time.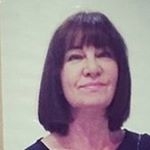 Latest posts by Michelle Topham
(see all)