Shirayuki Himeji will live with Hiroto and provide his every need
With the premiere of the Liar, Liar anime series kicking off on July 8th, both in Japan and internationally on Crunchyroll, anime studio Geek Toys is ramping up the promo releases.
Today's promo release then is a Liar, Liar Shirayuki Himeji character video (watch below), which officially introduces the silver-haired blue-eyed student who is a member of Sakura Academy in District Three.
Advertising
Shirayuki Himeji is being voiced by Yukina Shutou (Shizuku in Idoly Pride).
From the Shirayuki Himeji character video, we learn that husky-voiced Shirayuki will be living with protagonist and new transfer student Hiroto Shinohara, and helping with various tasks around the house.
Hence, the maid uniform.
Unfortunately for Shirayuki, though, even though she is there to provide all of Hiroto's needs, she was originally led to believe her new "master" would be a girl. Whoops.
Liar, Liar is based on Haruki Kuō and konomi's light novel series
The upcoming Liar, Liar anime is based on the popular light novel series written by Haruki Kuō and illustrated by konomi.
Advertising
The series currently has 13 volumes in Japanese, with a 14th one due out later this month.
Meanwhile, Yen Press will begin publishing the novels in English starting on August 22nd with the first volume.
RELATED: Liar, Liar's Sarasa Saionji character video shows her quickly losing her temper
Yen Press explains the Liar, Liar plot like this:
The Academy—a school the size of an island where students compete for ranks.

Not only did Hiroto Shinohara pass the most rigorous exam in the country with top marks to transfer there, but he defeated last year's reigning champ on his very first day, catapulting him to the rank of Seven Star in record time. …Except he didn't.

The truth is, he screwed up big time, and now he has to maintain his position there no matter what. It's a liar's world, after all!
Liar Liar is being directed by Naoki Matsuura (director of YOASOBI's 'Love Letter' music video), with series composition by Momoka Toyoda (upcoming My Happy Marriage), and character designs by Yumi Nakamura (character designer on YOASOBI's 'Love Letter').
Anime production is from Geek Toys (Plunderer).
Now watch the just-released Shirayuki Himeji character video below. Now she's a cutie, isn't she?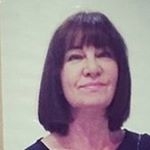 Latest posts by Michelle Topham
(see all)