With graphic adventure game Life Is Strange being such a huge hit for Dontnod Entertainment when it was released back in 2015, it is no wonder excitement for the upcoming release of Life Is Strange 2 is mounting.
With a new trailer for Life Is Strange 2 hitting this morning, fans are likely to be even more beside themselves with excitement, as this simple 56-second teaser trailer just ramped up our ideas of what we can expect even more.
Especially as, with the game being set in a new place and with completely different characters that Dontnod hasn't told us much about yet, the plot for this thing could go just about anywhere.
The short teaser trailer for Life Is Strange 2 starts off with a policeman driving his cruiser through what is probably Beaver Creek, the fictional town that was heavily featured in the first game. The only thing we can see is his viewpoint through the car's dashcam.
A few seconds into the trailer, we suddenly hear the officer identify himself as Officer Matthews, and then say he has "a 10-10 in progress".  That official police code means there is a fight in progress.
He gives the address where he and his vehicle are located, then we see him move quickly around the front of the car and off to where the fight must be taking place.
What's interesting, though, is Matthews suddenly disappears out of frame almost as if he was teleported, only to appear back in it a few seconds later as he is flung across the road by an unseen force, and his police vehicle is flipped upside down.
The trailer then ends.
With Episode 1 of Life Is Strange 2 due to be released on September 27th, and with the release of today's teaser trailer, it is probably not surprising to also learn Dontnod are now promising "All will be revealed on August 20th".
Leading us to believe we are going to know a whole lot more about what is going on in Life Is Strange 2 when it is shown off at Gamescon.
Until that happens, watch the Life Is Strange 2 trailer below. The game itself will be available on PC, PS4, and Xbox One. Honestly, I can hardly wait.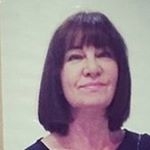 Latest posts by Michelle Topham
(see all)