'Life Itself' trailer proves this Amazon Studios movie is going to be the feel good movie of the fall
The new Amazon Studios movie Life Itself got an official trailer today. A trailer that proves, if you want a movie that is emotionally charged, with a stellar ensemble cast and great writing, and all in a film that just makes you realize life really is for living to its fullest, then Life Itself is going to be that movie this fall.
Life Itself is from writer/director Dan Fogelman (This Is Us), and stars Oscar Isaac, Olivia Wilde, Annette Bening, Antonio Banderas, Olivia Cooke, Sergio Peris-Mencheta, Laia Costa, Mandy Patinkin and Alex Monner.
The film will release in a wide theatrical release on September 21st, 2018.
Watch the trailer for Dan Fogelman's Life Itself below, and make a point of noticing that the opening dialogue — "I'm waiting for the right moment, because when I ask you out, there's not going to be any turning back for me. I'm not gonna date anybody else for the rest of my life. I'm not gonna love anybody else for the rest of my life. I'm waiting for the right moment because, when I ask you out, it's going to be the most important moment of my life. And I just wanna make sure that I get it right" — is one of the most beautiful declarations of love you have ever heard.
Because, yep, Life Itself really does have writing as perfect as that, and that is going to be one feel good movie.
Listen to The National's 'The System Only Dreams In Total Darkness' from This Is Us, it's so beautiful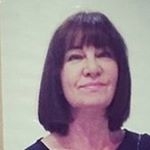 Latest posts by Michelle Topham
(see all)