Can't wait to play Lightning Returns Final Fantasy XIII? If you're in certain areas of the UK, you might not have to. That's because Square Enix has just announced the game will be releasing a day early on February 13th, 2014 …….and exclusively at 13 GAME stores across the UK.
The game will only be on sale for an hour, though, so you'll have to keep an eye out and buy your copy fast before access to the early release ends.
Don't forget, if you can't make it to a GAME store, but still want to get Lightning Returns Final Fantasy XIII as soon as humanly possible, GAME's website has an exclusive Limited Edition Lighting Returns Final Fantasy XIII, which is currently available for pre-order. It also comes with an awesome pre-order bonus of a limited edition steelbook and downloadable Cloud Strife/Final Fantasy VII gear.
Pre-order it now, and you'll get it on February 14th, the official release date for the game. Yep, kinda cool.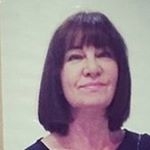 Latest posts by Michelle Topham
(see all)