Lilly Looking Through gets the cutest video trailer
Wow, it doesn't seem any time since Geeta Games' Lilly Looking Through Kickstarter was so successful yet, here we are, just over a year later and Lilly Looking Through has the cutest video trailer out and…….a release date.
Lilly Looking Through, by the way, is a point-and-click adventure game created in the classic style. The hand-drawn graphics are beautiful, I'm in love with that gorgeous music soundtrack and the storyline is intriguing.
My only concern is the vignetting around the edges of the game, which I just don't like. Not sure if that's going to be in the final game (although I'm betting it is, due to the game's title Lilly "Looking Through") but I'm off to download the demo to find out.
Meanwhile, check out the new Lilly Looking Through video trailer below. It sure is purdy.
Lilly Looking Through will be released Autumn 2013.
Update: Demo of Lilly Looking Through downloaded and, nope, the vignetting effect is not in much of the game. Phew. And, yep, this is one of the prettiest games I've seen (and heard…oooooooh, the music) in ages. It's going to be an insta-buy for me.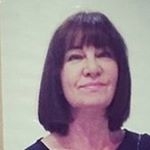 Latest posts by Michelle Topham
(see all)