British actress Lily James was on Late Night with David Letterman this week and can I just say, Oh My God, adorable.
It all starts when Dave asks Lily about being recognized as one of the stars of Downton Abbey. Is she ever recognized and, if so, what does she do about it?
Poor Lily James, all nerves and giggles, then goes off on a tangent about being stuck on a horrible boat for two and a half days on Halong Bay, Vietnam (and I've done one of those boat trips so I know exactly what she means – they're horrendous), talks about wanting to work in a cake shop, not wanting people to know she's an actor, gets completely lost in her story and, um, where was I?
And all the time you're watching it thinking, "Could she be any cuter?"
Watch Lily James on Late Night with David Letterman and I dare you not to think "awwwwwww". And, yes, Dave does say "Downtown Abbey". Oh, Dave.
https://www.youtube.com/watch?v=JmH-KvHvguE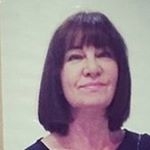 Latest posts by Michelle Topham
(see all)