Disney's new live action movie 'Cinderella' is likely to be one of the blockbuster hits of the year. Starring British actress Lily James, Richard Madden, Cate Blanchett, Helena Bonham Carter and Stellan Skarsgård, and directed by Kenneth Branagh, 'Cinderella' was released in the US last week and has just seen its UK premiere last night.
The film's star Lily James, of course, has suddenly become hugely in demand for interviews, but has also been criticized by American parents since the movie opened last week as apparently her waist is "too small", (I guess that's what coming from the world's most obese country does to you. Makes you think thin people are "too thin").
Which is one of the things Lily James addresses in this lovely interview from AOL Build – no she didn't wear a corset, and no she wasn't on a liquid diet. She's naturally thin, and she has a small waist. And she shouldn't have to apologize for that, as the message of the movie is so much more important than the size of a woman's waist.
Lily James and co-star Richard Madden were interviewed by AOL's Christina Gibson about small waists, why this modern day 'Cinderella' is wonderful for little girls and boys with it's up to date message that women don't need men to be happy, and what it was like working with Cate Blanchett.
Watch it below.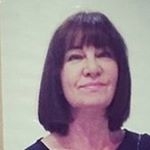 Latest posts by Michelle Topham
(see all)