British actress Lily James, one of the stars of the upcoming 'Pride and Prejudice and Zombies' was on the red carpet at the London premiere of the film this week where she talked about what it was like playing Elizabeth Bennet.
According to Lily, she "loved Liz Bennet".
She went on to say, "I thinks she's one of the most amazing characters written. A female character so strong-willed and kind of rebellious. I loved re-imagining her in this mad world".
Because, of course, in 'Pride and Prejudice and Zombies' Elizabeth Bennet and her sisters are action heroes. Trained fighters who are zombie killers, and just as tough as any man.
"I loved being part of the Bennet sisters," continued Lily. "These five women that can take care of themselves. They kick butt. They're protecting themselves. Their family. Hertfordshire. And they don't need men to save the day. That's really unique, and especially in a period drama so it was really great".
She finished off her gushing about the film and the character she played by saying she always wants to be an action hero, as she "loved kicking ass".
'Pride and Prejudice and Zombies' releases in movie theaters today, February 5th.
It stars Lily James as Elizabeth Bennet, Jack Huston as Mr. Wickham, Bella Heathcote as Jane Bennet, Lena Headey as Lady Catherine de Bourgh, Sam Riley as Mr. Darcy, Matt Smith as Mr Collins, Suki Waterhouse as Kitty Bennet, Charles Dance as Mr. Bennet, Douglas Booth as Mr. Bingley and Emma Greenwell as Caroline Bingley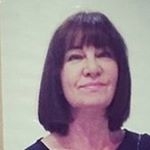 Latest posts by Michelle Topham
(see all)