Graham Norton had a very interesting international guest line up on The Graham Norton Show last night. Americans comedian Lily Tomlin and director/producer Ron Howard, Australian actor Chris Hemsworth, and Scottish comedian Kevin Bridges.
But what was fabulous about the show more than just the nationalities of the guests themselves was how easily Lily Tomlin proved Americans can't understand a Scottish accent. (Well, at least she couldn't). Because she sat through the whole show staring bemusedly at Kevin Bridges, as he told hilarious story after hilarious story in his thick Scottish accent, and obviously couldn't understand a word.
At one point, Graham noticed her expression and asked, "Now, Lily, can you understand anything Kevin says?", and Tomlin replied, "Not much. I got something about balls. Is that what he said?" — and that was about it.
Later on during the show, Tomlin even attempted to question Bridges about some of the vocabulary he had used in his stories, but you could tell it was all just going over her head.
Then again, Lily later admitted she was also having trouble with Chris Hemsworth's Australian accent as well. So, it might not be Americans. Just Lily.
Watch Lily Tomlin struggling with Kevin Bridges' Scottish accent in the video below, and then watch her laughing at herself. Gotta love that.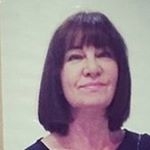 Latest posts by Michelle Topham
(see all)