Line of Duty series 5 trailer promoting 'From the makers of Bodyguard — huh?
Now, I know the BBC is only trying to promote the popular police procedural series Line of Duty with its new Line of Duty series 5 trailer, but it seems odd that the promotion for the upcoming new series comes with the tag line 'From the makers of Bodyguard.
After all, Line of Duty is a far superior series to Bodyguard, which I found quite disappointing and most definitely Islamophobic. The series was also being aired on the BBC for six years before Bodyguard appeared in 2018.
In fact, Line of Duty is not only one of the best BBC TV series that has ever aired, it is also one of the best written and acted.
Every actor in the series is superb, guest actors are perfectly chosen and phenomenal in their roles, and the series itself is far 'grittier' and, therefore, much more authentic and believable than Bodyguard ever was.
It has also consistently been one of the most-watched TV series in the UK ever since the first series aired back in 2012.
If the viewer numbers aren't enough, Line of Duty has won awards from the Royal Television Society Midlands Awards, from the Broadcasting Press Guild, the British Screenwriters' Awards, and the Televisual Bulldog Awards, and been nominated for many more.
The only travesty about its awards is that is has never won a BAFTA.
And that it is now seven years since the first series of Line of Duty aired, and we are still waiting for series 5.
Check out the new Line of Duty series 5 trailer below to see what you can expect from the new series, and ignore the strange 'From the makers of Bodyguard' tagline.
And, if you have not yet watched Line of Duty series 1-4, do yourself a favor and use any means to do so. They will definitely not disappoint.
Line of Duty series 5 will air on BBC One sometime in the next few months.
Related Reading: Which BBC drama series will you be watching this year? There are so many good ones to choose from (videos)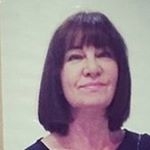 Latest posts by Michelle Topham
(see all)