A few years ago, I was an English teacher for a while in Thailand. One of the high school classes I taught had a group of Thai boys who were obsessed with the American band Linkin Park and, weirdly, some of that obsession rubbed off on me. At least to the point where I listened to Linkin Park several times a week for quite a few months.
Linkin Park's song 'In The End' was one of my particular favorites, though, as it's an unusual song with an amazing mix of rap and piano — something that you don't hear that often. Plus, it just made me feel good when I played it.
Today, I've been playing Linkin Park's 'In The End' as my Repeat Rotation Video, as I felt like listening to a song that I knew I loved and one that was a bit 'raw'. This one fits the bill beautifully.
You can listen to it below.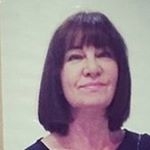 Latest posts by Michelle Topham
(see all)