Lisa Angell, France's representative to the Eurovision Song Contest 2015, has released the official video for her song 'N'oubliez pas' ('Don't Forget) and, frankly, for me it was a bit of a surprise. A surprise as, when the song was announced I honestly didn't like it at all; simply dismissing it as one that was only in the final due to France being part of the 'Big 5', and a song I thought would probably do as poorly as last year's French entry.
After listening to Lisa Angell sing 'N'oubliez pas' in the video, however, I have changed my mind to such an extent, I'm now predicting 'N'oubliez pas' could easily make it into the Top 10 of the whole competition. It's a ballad, sure, like over half of the songs at Eurovision 2015, but this one is different.
It has Lisa Angell's powerful voice, the song is quiet starting out but then builds to a strong climax, and with the lyrics being in French, it gives it a feel few other songs have — one of authentically representing its country. (Every year, I always wish more acts sang in their national language, but every year we get mostly songs in English).
Plus, the song has such a strong message about war and how, even though so many things get destroyed in senseless wars caused mostly by hatred, if you are strong you can rise up afterwards and rebuild your cities and your lives.
And, isn't it nice France has chosen an older performer (Angell is 48), rather than a younger performer so many of the other countries automatically chose?
Personally, I love Lisa Angell and I love the song.
Listen to Angell's 'N'oubliez pas' below and watch that video. Beautifully photographed, and quite powerful isn't it?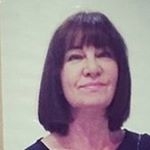 Latest posts by Michelle Topham
(see all)