You can always tell when former Friends star Lisa Kudrow is interviewed just why the producers of the show chose her to play the role of Phoebe. Because, yes, Kudrow is just as ditzy as Phoebe ever was — and, of course, just as hilarious and lovely.
Case in point, Kudrow showed up as a guest on Jimmy Kimmel Live! last night (January 24th, 2018) where she talked about seeing Jane Fonda in a Beverly Hills deli recently.
Well, she saw a very beautiful older woman and thought "See, if you start taking care of yourself, you might have a shot at looking okay later one", and then she went back to talking to her father and her sister who were seated at the table with her.
A few minutes later, after the older woman left, Kudrow's sister hissed at her "That was Jane Fonda". A fact doubly embarrassing for Lisa Kudrow as, not only did she not recognize her, she had actually met her before too. Twice.
Of course, the story doesn't end there because, a few weeks later, Kudrow showed up for her first day working on the Netflix series Grace and Frankie. A series starring Lily Tomlin and…yep, Jane Fonda.
And, after saying hello to Jane, Fonda said "Now. You were at a deli. And you didn't say hello".
Whoops!
Lisa Kudrow, of course, just laughed it off and explained to Jimmy Kimmel she is "not good with facial recognition" so, it could have been Abraham Lincoln sitting there and she wouldn't have known.
Watch Lisa Kudrow talking about ignoring Jane Fonda at a Beverly Hills deli in the video below, because she is as adorable as ever. Then watch her on the new season of Grace and Frankie on Netflix.
Related: The bagpipe scene from 'Friends' is still the funniest thing ever — I defy you not to laugh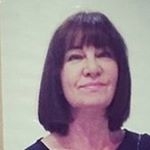 Latest posts by Michelle Topham
(see all)