Lisa Kudrow tells James Corden she isn't neurotic — really
Actress Lisa Kudrow is one of my favorite people on the planet. Supremely talented, highly entertaining, extremely funny, and as ditzy as they come — Kudrow is always a joy to see and listen to.
So, when she appeared on the Late Late Show with James Corden last night, and started to talk about how neurotic she isn't, I knew this one was going to be good.
Apparently, some of Lisa Kudrow's neuroticness in the past happened because she quit smoking. The weird thing is, however, that was back in 2005, and she's still chewing nicotine gum. Which she proceeded to do on James Corden.
Then when Corden asked her if chewing nicotine gum calmed her down, she all but screamed "Yes".
Kudrow went on to say she was neurotic as a kid. "A really serious teenager".
She then described how she never got into doing the things teenagers would normally do, (sneak off with older buys in cars to parties) as she always used to scold her friends "that's dangerous".
Neurotic and a goody-good too, eh Lisa?
Watch Lisa Kudrow talking to James Corden about being neurotic in the video below. Don't you just love her laugh?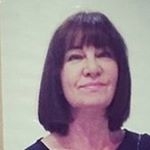 Latest posts by Michelle Topham
(see all)