The fabulous Lisa Kudrow was on Conan last week, where she talked about how "terrifying" it was to have brought back The Comeback nine years after the first season aired, and why she decided to name the lead character Valerie Cherish.
The Comeback, in case you haven't yet seen it, was an absolutely beloved HBO comedy drama starring Lisa Kudrow and Damian Young, that weirdly only aired for one 13-episode season in 2005 before HBO canceled it. Nine years later, it was revived in November 2014, to just about universal critical acclaim.
The show has since been renewed for a third season by HBO, which will air later in 2015.
Lisa Kudrow tells Ellen about going naked and she's hilariously funny
The Comeback was co-written and co-produced by Lisa Kudrow, and she was the one who named the show's main character Valerie Cherish. Kudrow told Conan, to some extent, choosing that name happened because she was making fun of Valerie Cherish, and also of herself.
In high school, she always hated the name Lisa and wanted to be called by Valerie her middle name, as she thought it was a name with more "substance" and to be taken more seriously than Lisa. Most of her friends, however, thought differently.
Watch Lisa Kudrow talking about Valerie Cherish and The Comeback on Conan, and just delight in how lovely she always is. Happy, smiling, funny, and forever in a great mood. No wonder so many people love her.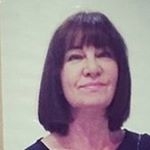 Latest posts by Michelle Topham
(see all)