Jodie Whittaker, The Thirteenth Doctor Who, is from Skelmanthorpe so what should people call her?
The Thirteenth Doctor Who, and the first ever female Doctor, Jodie Whittaker, is originally from a small village near Huddersfield called Skelmanthorpe.
On The Graham Norton Show tonight, Whittaker explained about her Skelmanthorpe origins. Not just about being from a small West Yorkshire village, but also what she is called as she comes from there.
"I'm allowed to say this right, because this goes out after kids have gone to bed?" Jodie Whittaker asked Graham, when he wanted an explanation for why there was "a special name for people from Skelmanthorpe that I don't understand".
"So, the name for me would be affectionately referred to as "Oh, are you a shat lass?", to which the audience and Jodie Whittaker's fellow guests fell around laughing.
"Yeah, I'm from shat", she continued. " And there's shat taxi, shat pizza, there's shat everything.
What is the origin of the term 'shat'?
"The name of the village…Skelmanthorpe is really long", Whittaker went on to explain, "..and it's too do with…and this is the vague story, in the olden days, there was a quarry and the local trade was people smashing slate. And so they were shatterers.
And so, if you were from the village, and the workers lived in the village, you were a shatter. And then now, however many years later, you're from shat".
At which point, fellow guest Lady Gaga put her hands over her face and howled.
Jodie Whittaker then told what happened when her then boyfriend now husband arrived at the local train station on his way to visit her family for the first time, and was picked up in a taxi.
Watch Whittaker on tonight's The Graham Norton Show to find out.
You can see Jodie Whittaker as the Thirteenth Doctor Who starting on Sunday, October 7th on BBC One in the first of the 10 episodes of Doctor Who series 11. It will be the first time the series has aired on Sunday nights.
There will also be a Christmas special.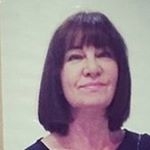 Latest posts by Michelle Topham
(see all)