ABBA's 'Waterloo' was one of the classic pop songs played on the Bullet Train soundtrack this week. The action comedy was released in movie theaters in the United States yesterday.
The song was played on the film's soundtrack as Ladybug (Brad Pitt) is fighting Tangerine (Aaron Taylor-Johnson ) for the briefcase.
ABBA's 'Waterloo' was the first single from the Swedish group's second album of the same name, which came out in 1974.
The song was an enormous hit for the group after ABBA won the 1974 Eurovision Song Contest for Sweden. (The world's biggest music competition, by the way).
The lyrics are based on the Battle of Waterloo, which took place in 1815, with the battle being used to talk about the dynamics of a love relationship the singer is in:
At Waterloo, Napoleon did surrender
Oh, yeah
And I have met my destiny in quite a similar way

The history book on the shelf
Is always repeating itself

Waterloo
I was defeated, you won the war
Waterloo
Promise to love you forever more
ABBA's 'Waterloo' shot to #1 in 10 countries, including the United Kingdom after the Eurovision Song Contest (ESC), and ABBA went on to become superstars.
In 2005, during the ESC 50th Anniversary, 'Waterloo' was named the best song to ever win the competition.
Listen to ABBA's 'Waterloo' as heard on Bullet Train on the Swedish band's Waterloo album, and on the song's official music video.
You can also hear it on the official Bullet Train soundtrack, along with other songs from the movie, below.
RELATED: Listen to Engelbert's 'I'm Forever Blowing Bubbles' as heard on Bullet Train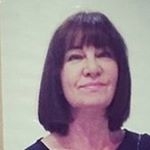 Latest posts by Michelle Topham
(see all)