A song that was featured on Grey's Anatomy last night and was not showing up anywhere online has finally been uploaded to YouTube today.
That song is AG's 'Trouble Don't' feat. Rey, and was that amazing almost spiritual song that played on Grey's Anatomy, Season 17, Episode 10, "Breathe" last night during the opening sequence.
Advertising
So far, however, YouTube is the only place you can listen to the gorgeous track as it has not yet been uploaded to Spotify or to any other streaming service.
'Trouble Don't' was co-written by AG and Lindsey Ray, the singer, songwriter and actress who is now going by the moniker Rey when releasing new songs.
It was produced by AG.
'Trouble Don't' was one of three AG songs that appeared on last night's Grey's Anatomy, as two other AG songs released under her music project Trvstfall were also licensed for the show, including Trvstfall's 'Sun Song'.
Listen to AG's 'Trouble Don't' featuring Rey in the video below. Then cross your fingers it will also soon show up on Spotify.
Advertising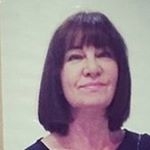 Latest posts by Michelle Topham
(see all)