American indie singer songwriter and guitarist Anna Sali's 'Close Your Eyes' was played on the FX on Hulu drama series A Teacher last night — A Teacher, Season 1, Episode 9 — which aired on December 22nd, 2020, and was very much a country-infused episode.
An episode in which both Eric and Claire try to move on from their relationship, and one that eventually leaves you feeling like you really don't like either of them.
At least it did me.
The cool country track was played as Eric is in a bar trying to drown his sorrow, and so hooks up with a bachelorette group and is soon drinking shots. (continue reading and listen to Anna Sali's 'Close Your Eyes' after the promo…)
Listen to 'Honky Tonk Place to Be' by The Ranchhands from A Teacher, Episode 9
Boise, Idaho native Anna Sali's 'Close Your Eyes' is from her self-titled debut studio album, which was released way back in 2008 via Backroom Entertainment.
It is, so far, the only release Sali has produced which, with the singer's gorgeous, rich vocals and beautiful songs, is really kind of sad.
Advertising
Listen to Anna Sali's 'Close Your Eyes' as heard on A Teacher in both the video and on the singer's debut album below.
Last night's episode of A Teacher, was the next to last with the drama series' final episode airing on FX on Hulu on December 29th. Let's hope it doesn't end on too depressing of a note.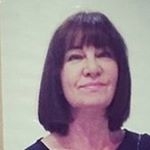 Latest posts by Michelle Topham
(see all)