The action role-playing video Xenoblade Chronicles 2 is going to be released on December 1st. Before it arrives on shelves however, Nintendo has released a gorgeous video of one of the pieces of music from the game.
Called 'Shadow of the Lowlands', it features the massively successful Irish choral ensemble Anúna. A group the composer of the game's music, Yasunori Mitsuda, has been dying to work with since he first heard about them over 20 years ago.
With 'Shadow of the Lowlands' and various other tracks recorded for the game, he finally got his wish.
Other musicians involved in creating the music for Xenoblade Chronicles 2 include British singer Jennifer Bird from the duo Tomorrow Bird, and the Bratislava Symphony Choir.
Watch the official video for Xenoblade Chronicles 2's 'Shadow of the Lowlands' featuring Anúna below, and note there is very little music from musical instruments, just their voices creating this hauntingly beautiful sound.
Xenoblade Chronicles 2 will only be available for the Nintendo Switch.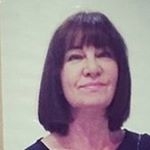 Latest posts by Michelle Topham
(see all)