London based producers Atomic Drum Assembly's ' Yas U Kno' was played on the soundtrack of The Cleaning Lady this week — The Cleaning Lady, Season 1, Episode 7, "Our Father, Who Art in Vegas".
The tribal-sounding track was played as Arman and Nadia are with Noah trying to strike a gun deal.
It is still playing as Nadia is showing off her shooting skills.
Atomic Drum Assembly's 'Yas U Kno' is from the duo's six-track EP Jump In, which came out in 2019 via the Island Life Recordings label.
The wild dance track with that amazing beat was composed by William Serrell, and almost sounds like one of those children's hand-clapping songs kids do in the playground.
That clap beat makes the track even more addictive.
And, while Atomic Drum Assembly themselves may not be a mainstream act, they have still been quite successful having their music appear in hit TV series in recent years, with several songs appearing on shows like Kipo and the Age of Wonderbeasts.
Advertising
Listen to Atomic Drum Assembly's 'Yas U Kno' from The Cleaning Lady down below.
And do listen to the other tracks down there on their Jump In EP as well, as they are equally as cool.
Related: Cigarettes After Sex's 'Nothing's Gonna Hurt You Baby' from The Cleaning Lady is so cool — listen!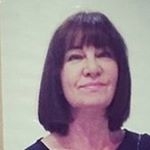 Latest posts by Michelle Topham
(see all)