That tantalizing short piece of music played on the new Netflix series Wednesday this week as the girl herself shows up at the town square carrying her cello was American dream pop duo Beach House's 'Space Song'.
It was heard on Wednesday, Season 1, Episode 3,  "Friend or Woe".
Advertising
Beach House's 'Space Song' is one of the tracks on the duo's fifth studio album Depression Cherry and, interestingly, while the song was not one of the two singles released from the album, it has since become one of Beach House's most popular releases.
Part of that, of course, has to do with the song being played on the soundtracks of hit TV series like Paper Girls, Surviving Summer, The Stand and Atlanta.
No wonder it has almost 250 million plays on Spotify then, eh?
As for Depression Cherry, the album went on to be named on the Best Albums of 2015 lists of a huge number of major music critics, including Spin, Rough Trade, Under the Radar and Paste.
It also hit #1 on both the Top Rock Albums chart and Independent Albums chart in the United States, and to #8 on the Billboard 200 chart, as well as rising high in the charts in 13 other countries.
Advertising
Listen to Beach House's 'Space Song' from Episode 3 of Wednesday on the duo's Depression Cherry album, and in the one-hour edit of the song.
Because it is so damned pretty, you really do want to listen to it over and over.
RELATED: Listen to more superb songs from the Wednesday soundtrack here on Leo Sigh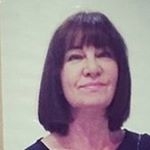 Latest posts by Michelle Topham
(see all)