American musician and composer Bear McCreary's 'The Serpent Queen' (feat. Esjay Jones) was that fabulous rock song playing over the end credits of the show's finale episode last night — The Serpent Queen, Season 1, Episode 8, "A Queen Is Made".
It is a song that has been teased throughout the show, but this was the first time we heard the full version of it. And wow, was it worth the wait, eh?
The track also comes with a high-energy music video featuring Esjay Jones, Omer Ben-Zvi on guitar, Gil Sharone on drums, Rani Sharone on bass, and with multi-instrumentalist Brendan McCreary, who is Bear's brother, providing additional guitars.
Malachai Bandy is on the Viola da Gamba (amazing that McCreary managed to use that phenomenal instrument in his composition, eh?) and Bear McCreary himself shows up on keys, playing brilliantly I might add.
The rocking video is also interspersed with scenes from the hit Starz series, which serves to make the song seem even more dramatic.
Esjay Jones, by the way, is a South African songwriter, producer and engineer, as well as a rocking singer. So much so, without her screaming gravely voice, Bear McCreary's 'The Serpent Queen' wouldn't be anywhere near as fabulous. (You'll find more info about Jones on her official website).
Listen to Bear McCreary's 'The Serpent Queen' (feat. Esjay Jones) in its full glory in that music video below.
And can I just say, hell, that's one of the best rock songs I have ever heard on a TV show. And Esjay Jones voice!!! Good God, girl.
You can also hear this astounding track on the official soundtrack for the show below. That soundtrack dropped a couple of days ago, and the whole damned thing is so damned beautiful it's been on repeat for me for half the morning already.
Watch The Serpent Queen on Starz. The massively popular show has already been greenlit for a second season so, yep, she will be back.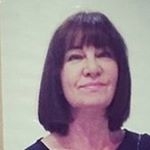 Latest posts by Michelle Topham
(see all)