While the third season of Ted Lasso has now descended into horrendously-written "woke" garbage, at least the producers are not yet featuring equally terrible music on its soundtrack.
Instead, last night's Ted Lasso included the very cool British folk rock band Bear's Den's 'All That You Are' on the episode's soundtrack.
Advertising
A song played on Ted Lasso, Season 3, Episode 9, "La Locker Room Aux Folles" towards the end of the episode, in the scene where Nathan goes to Jade's house and they hug.
Bear's Den's 'All That You Are' came out last year on the British indie band's ten-track fifth studio album Blue Hours, which was released via the Communion Music record label.
It is a song that is written about the importance of finding someone to love you for who you really are, and not for who you pretend or try to be:
I spoke with your sister
Told her I'm sorry
Told her we tried
Goodnight, please don't cry
You never loved me like you think you did
Blue Hours, the album the touching and melancholic track comes from was the first new music from the folk band in three years, and went on to become its most successful full-length release so far.
The album charted at #6 on the UK Albums chart, #4 on the Scottish Albums chart, and also ranked high up charts in Belgium and the Netherlands, making it into the Top 20 in the Netherlands and the Top 25 in Belgium.
Advertising
Meanwhile, on Spotify 'All That You Are' has earned the band more than 5.5 million streams from fans.
Listen to Bear's Den's 'All That You Are' in the band's lyric video for the song, as well as on their Blue Hours album via Spotify below.
Ted Lasso, in all its woke glory (Ye Gods, this once-superb show has turned to shit) is airing on Apple Plus TV.
But with three more episodes of the season yet to air, it is scary to imagine what fresh levels of woke hell we could still be subjected to.
Listen to more songs from its soundtrack here on Leo Sigh.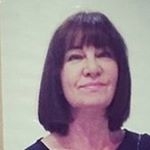 Latest posts by Michelle Topham
(see all)